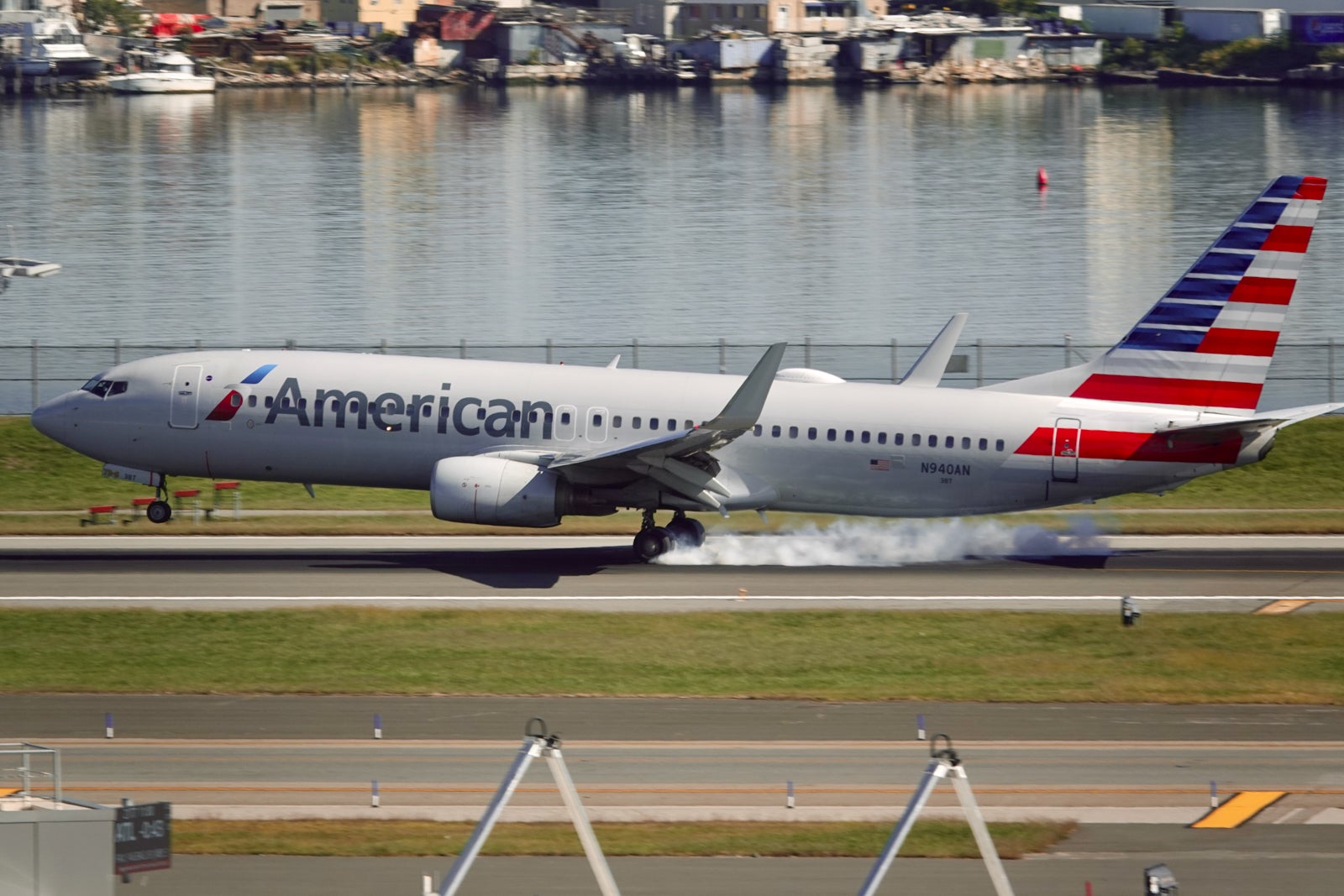 Despite looming recession fears, people still want to spend money on travel.
It was a big win in the fourth-quarter earnings season for the U.S. airline industry, with the last of the major U.S. airlines reporting results last week.
American Airlines is the latest to say its revenue hit a record high as demand continues to soar since the worst of the pandemic. This trend appears to show little sign of slowing down — for now.
The latest results came on Thursday, with four major airlines reporting earnings for the fourth quarter of 2022.
American Airlines reported net income of $803 million on Thursday, handily beating Wall Street expectations, saying its fourth-quarter revenue hit a record high. The Fort Worth-based carrier said revenue for the quarter was 16.6% higher than the same period in 2019 despite a 6.1% drop in capacity.
"This is our best post-holiday booking period ever, with broad strength across all entities and travel periods," American Airlines CEO Robert Isom said on the company's quarterly financial results call. "Demand for both domestic and short-haul international travel continues to lead the way. We expect the strong demand environment to continue into 2023 and expect demand for long-haul international travel to improve further this year."
American's fourth-quarter results mirrored those of rivals Delta Air Lines and United Airlines, which also posted record profits and promising 2023 forecasts.
Earnings for Southwest Airlines, another major airline in the Dallas-Fort Worth area, were less rosy.
Southwest Airlines said it expects demand to pick up after the holiday collapse. However, the airline reported a loss of $220 million in the fourth quarter. Much of the airline's earnings calls revolved around a catastrophic meltdown that occurred around Christmas and spilled into the New Year. Executives have repeatedly apologized for the operational failure.
Subscribe to our daily newsletter
"First, I want to once again apologize to our customers and employees for the impact the disruption to operations has had on them and their vacation plans," Southwest Airlines CEO Bob Jordan said on the call. risk of repeating such operational incidents."
The incident caused the airline to cancel nearly 17,000 flights, costing it approximately $390 million in operating expenses. According to Southwest Chief Financial Officer Tammy Romo, most of those costs go to reimburse customers. Jordan said the airline is close to completing about 95 percent of its reimbursement requests.
The Department of Transportation is also launching an investigation into the Southwest crash to determine whether the airline's schedule was unrealistic. Southwest Airlines said it was cooperating with the Department of Transportation's investigation.
Jordan added that 25 percent of the customers who earned the 25,000 Rapid Rewards points as a result of the fiasco had already booked future travel with the airline. Some use points, others use cash to book.
"I think it's a sign of confidence that the client understands that we screwed up," Jordan said by phone. "We did everything we could to make it right."
However, Southwest still hasn't escaped the holiday turmoil as executives said bookings were down in January. Southwest CCO Ryan Green said the slowdown in bookings, which only occurred in January and the first half of February, was part of a "hangover" from the incident.
Alaska Airlines and JetBlue Airways — two other large airlines due to report quarterly earnings on Thursday — also said demand trends in 2023 were promising. Both companies beat analysts' forecasts.
Strong demand from leisure travelers appears to be driving the trend. Leisure travel is returning much faster than business travel post-pandemic.
Joanna Geraghty, Chief Operating Officer of JetBlue Airways, said: "Looking ahead, we are pleased to continue last year's record performance With this backing, we are poised for another year of strong revenue growth."
The public's continued interest in travel is good for airlines. That could spur price increases as travelers keep booking flights.
That's not to say there aren't dark clouds on the industry's horizon.
The pilot shortage has squeezed the industry — especially at regional airlines, which have responded by raising wages and labor costs. Supply chain issues have slowed deliveries of everything from new planes to spare parts.
In addition, renewed concerns about outdated aviation infrastructure following the recent FAA system debacle have made some airlines wary of more disruptions.
United CEO Scott Kirby made headlines last week when he said it would be difficult for the airline to operate as it did in 2019 given the stresses that have gripped the industry since the pandemic.
Many airlines have only recently returned to adequate staffing levels after many employees retired or were acquired during the pandemic. For months, financial forecasters have speculated about the possibility of a U.S. recession — one that could derail the industry's recovery.
For now, though, airlines remain relatively optimistic about 2023.
"Over the past year, we have overcome many challenges together and we have made tremendous progress in getting back to business post-pandemic," said JetBlue CEO Robin Hayes. Building on this success, we have a disciplined plan to continue strengthening our operational and financial foundation."